DNScaster
Managed DNS for a Cloud-Native World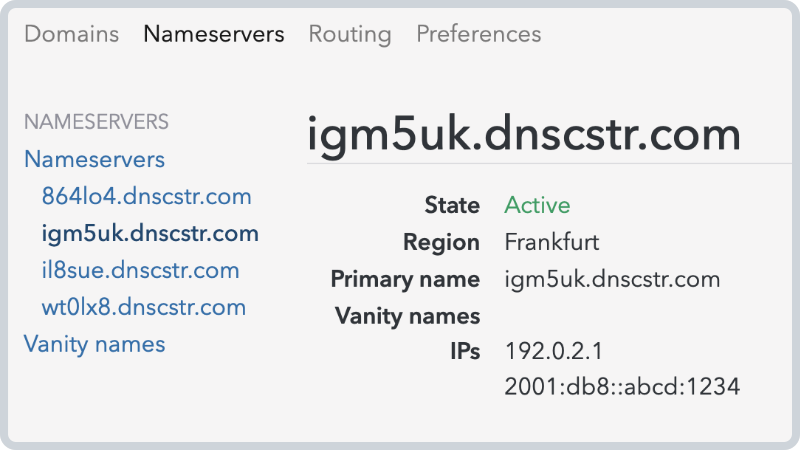 Dedicated IPs
No need to share your nameserver IPs with others. Each of your nameservers will receive its own IPv4 and IPv6 addresses.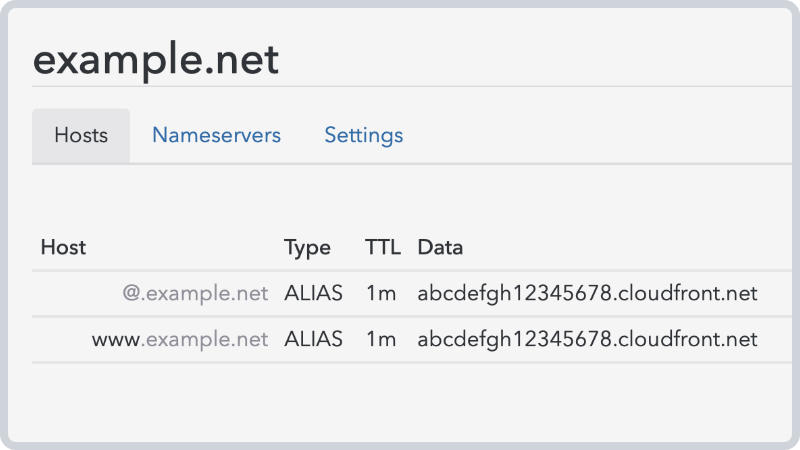 ALIAS without the lock-in
Don't be limited by ALIASes that only work with one vendor. Or by not having ALIAS at all. DNScaster ALIAS records can point to anywhere.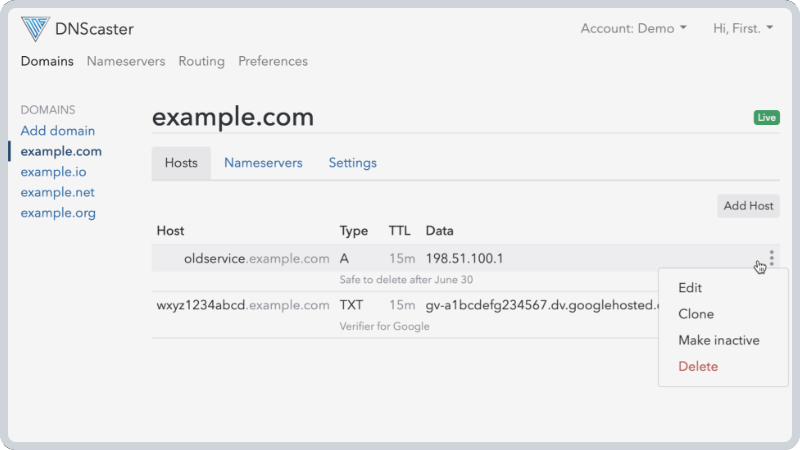 Your easiest task of the day
Don't dread making DNS changes. See entire domains at a glance and quickly add, update, clone, or even temporarily deactivate individual host records.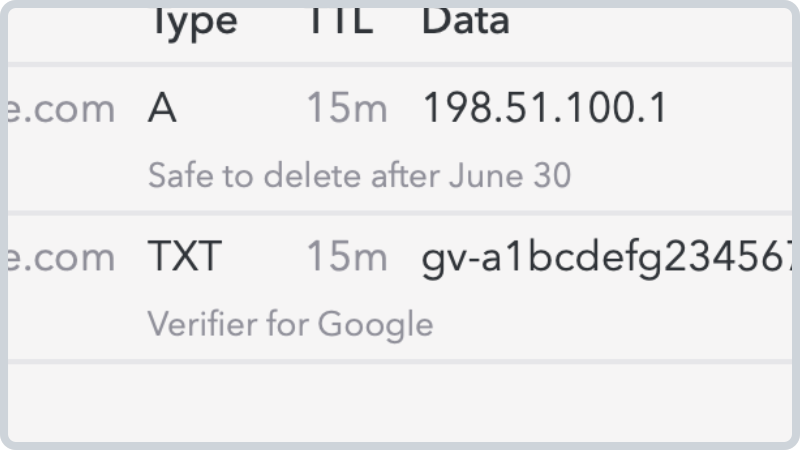 Team friendly
Add per-domain or per-host notes for your team. Or your future self.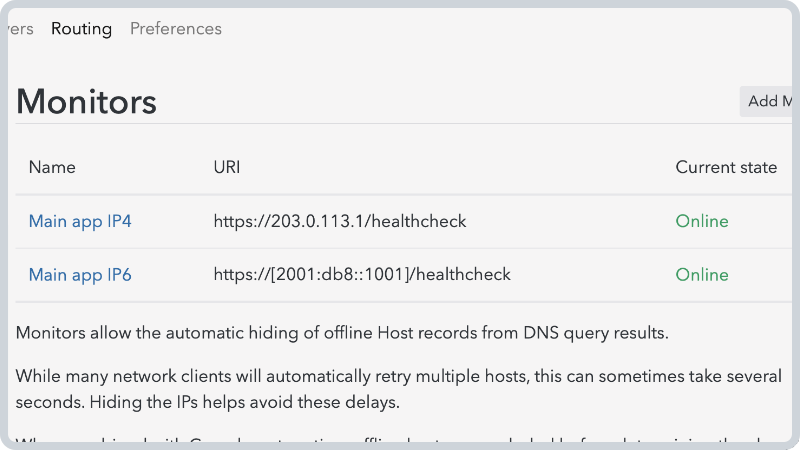 Integrated monitoring
Ensure the best experience for your users by only sending them to online servers, automatically excluding offline servers from results.
Geo-closest routing
Send users to their nearest endpoint to reduce latency. Or nearest 2, for redundancy. Better, enabling this magic requires only minimal config from you.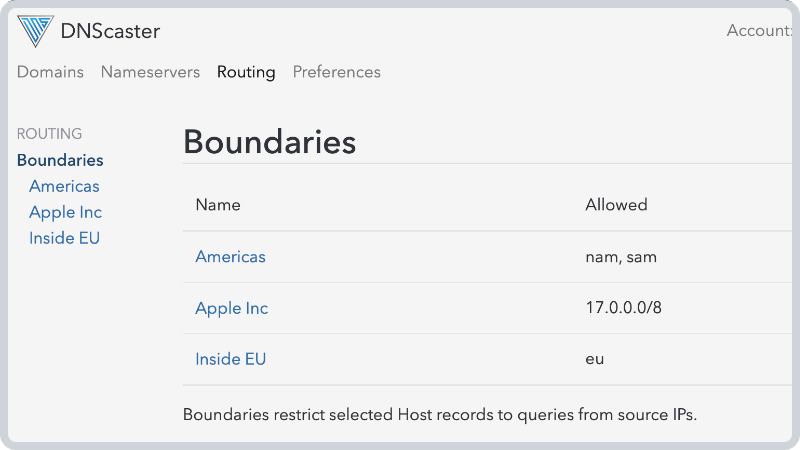 Policy routing
Help meet policy goals by delivering distinct DNS responses based on source IP blocks or geographic regions.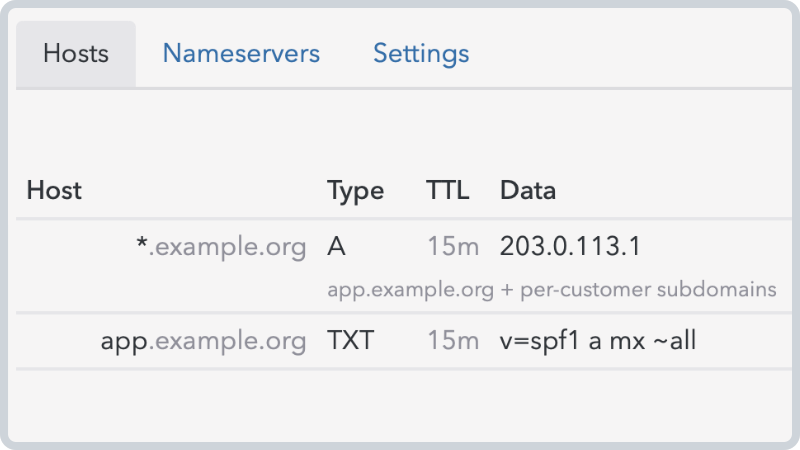 Wildcard sanity
Wildcards have strange rules (and misbehaviors) that surprise even seasoned ops pros. Our DNS engine smartly corrects all of it for you.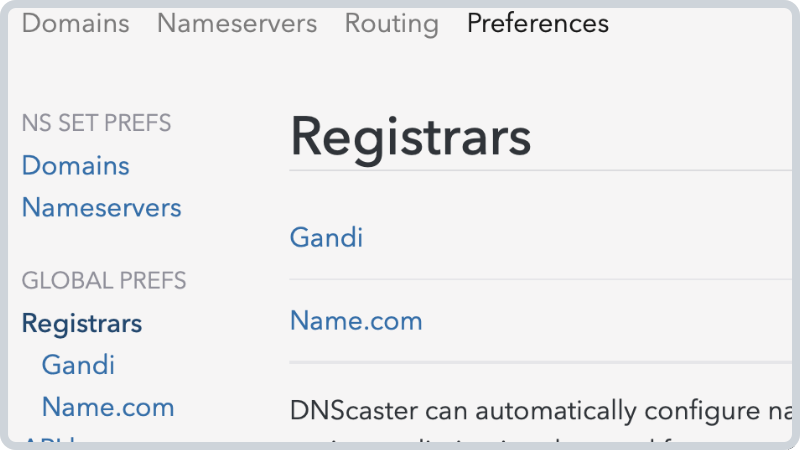 Registrar integration
Tired of doing the copy-and-paste dance between domains and nameservers? Our registrar integration handles all nameserver and glue record updates for you.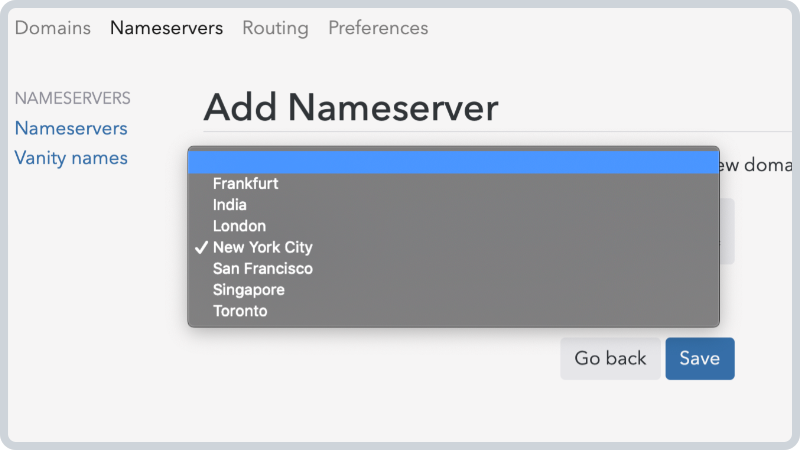 DNS anywhere
Whether your audience is regional or global, locate your nameservers anywhere (and everywhere) they are.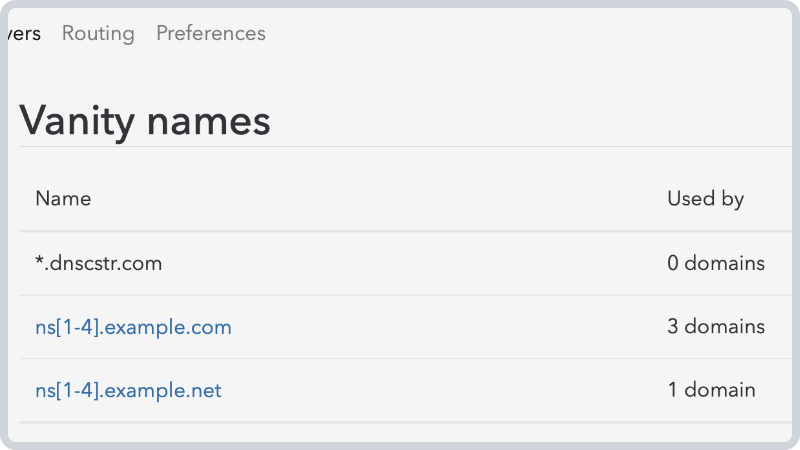 Vanity names
Brand your nameservers with your own domain. More than one vanity domain? No sweat.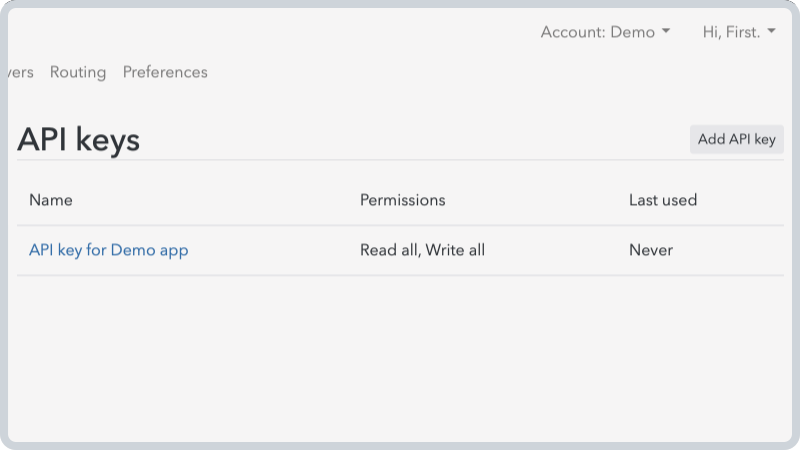 Automate your DNS
Easily automate your infrastructure with our RESTful JSON API. Changes sync super fast, making DNS effectively realtime.